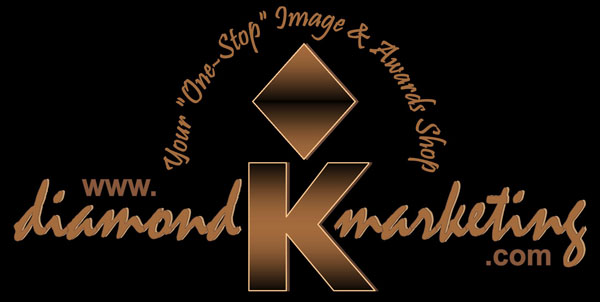 IN-HOUSE PRINT SHOP
LOGO DESIGN ~ PRINT ~ WEBSITES ~ EMBROIDERY ~ PROMO ITEMS
Diamond K's Print Shop
provides businesses, organizations and individuals in-house printing for most jobs.
What does that mean for you? Faster Service.
Diamond K knows that most businesses require their print jobs ... yesterday!
Because most of our print jobs are done at our shop, we do our best to get your print order out as soon as possible.
What does this mean for you;
Diamond K also realizes that minimum orders don't always fit within a "Small Businesses" budget ...
so in-house print jobs don't require a minimum order.
Our In-House Print Shop specializes in:
Business cards, Letterhead, Brochures, Newsletters, Business Documents,
Personalized Items and much more ... Just Ask!
Multiple-Part Business Forms Available
Look professional when conducting your business using multiple-part business forms. Diamond K can custom design your business forms (invoices, purchase orders, receipt books, note pads, manual & laser cheques, computer forms, and envelopes) with the specific information you need including numbering, perforations, and more. Our business forms have an approximate 10 day turn-around and can be shipped directly to you from our supplier warehouse.
Outdoor Signage
Business signs, banners, truck decals, weather proof labels and more are also available from Diamond K.
Just let us know what you need and we'll look after the rest.
Everything Customized to Your Needs!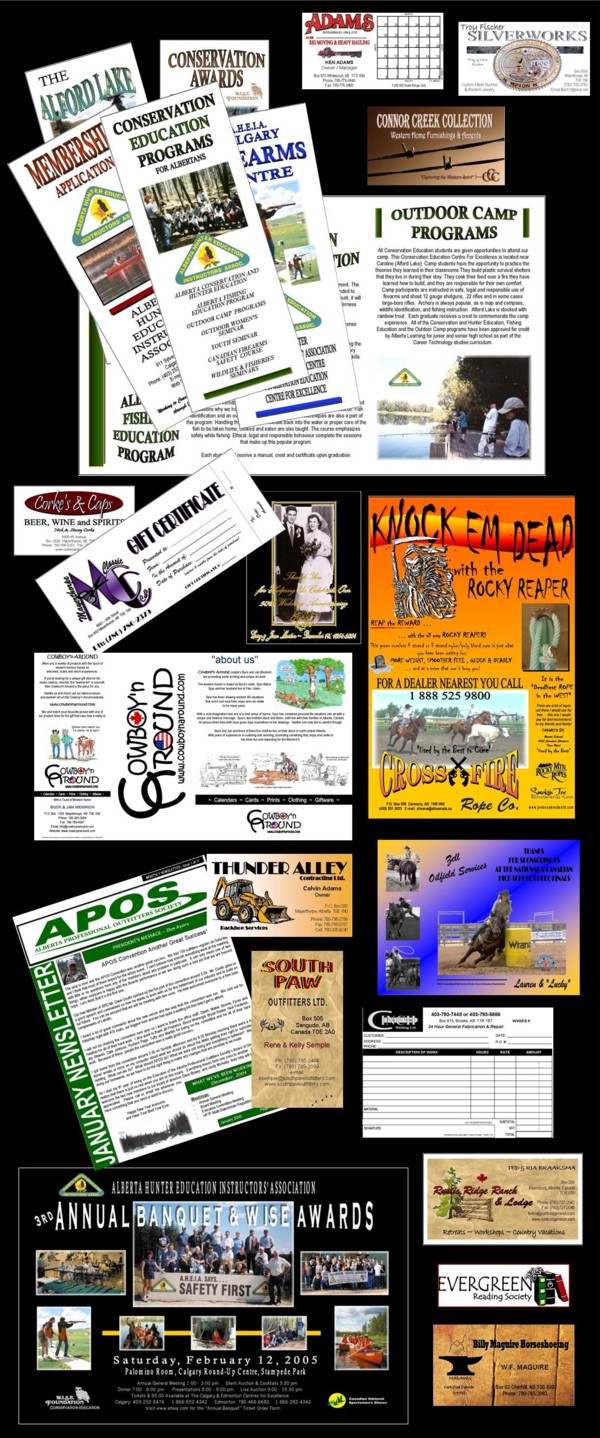 We are more than just a print shop ...
we love to create original images that give you the look of success.
To enquire about our Print Shop Services,
please contact Carolynn at Diamond K Marketing by phone or email.
Diamond K Marketings'
"Creative Strategies and Original Designs"
will help make your organization stand out above the competition!
DIAMOND K MARKETING
Box 3629 Mayerthorpe, Alberta, Canada T0E 1N0
Phone: 780.786.4848 Fax: 780.786.4889
Email: diamondk@telusplanet.net